Reading for Pleasure Teacher Awards
One year on from HarperCollins UK's acquisition of Egmont Books (formerly Egmont UK Ltd) from the Danish media group, Egmont, we are delighted to announce our new identity: Farshore.

Originally known as The Egmont Reading for Pleasure Teacher Awards (2018-2020), the award was renamed The Farshore Reading for Pleasure Teacher Award in 2021.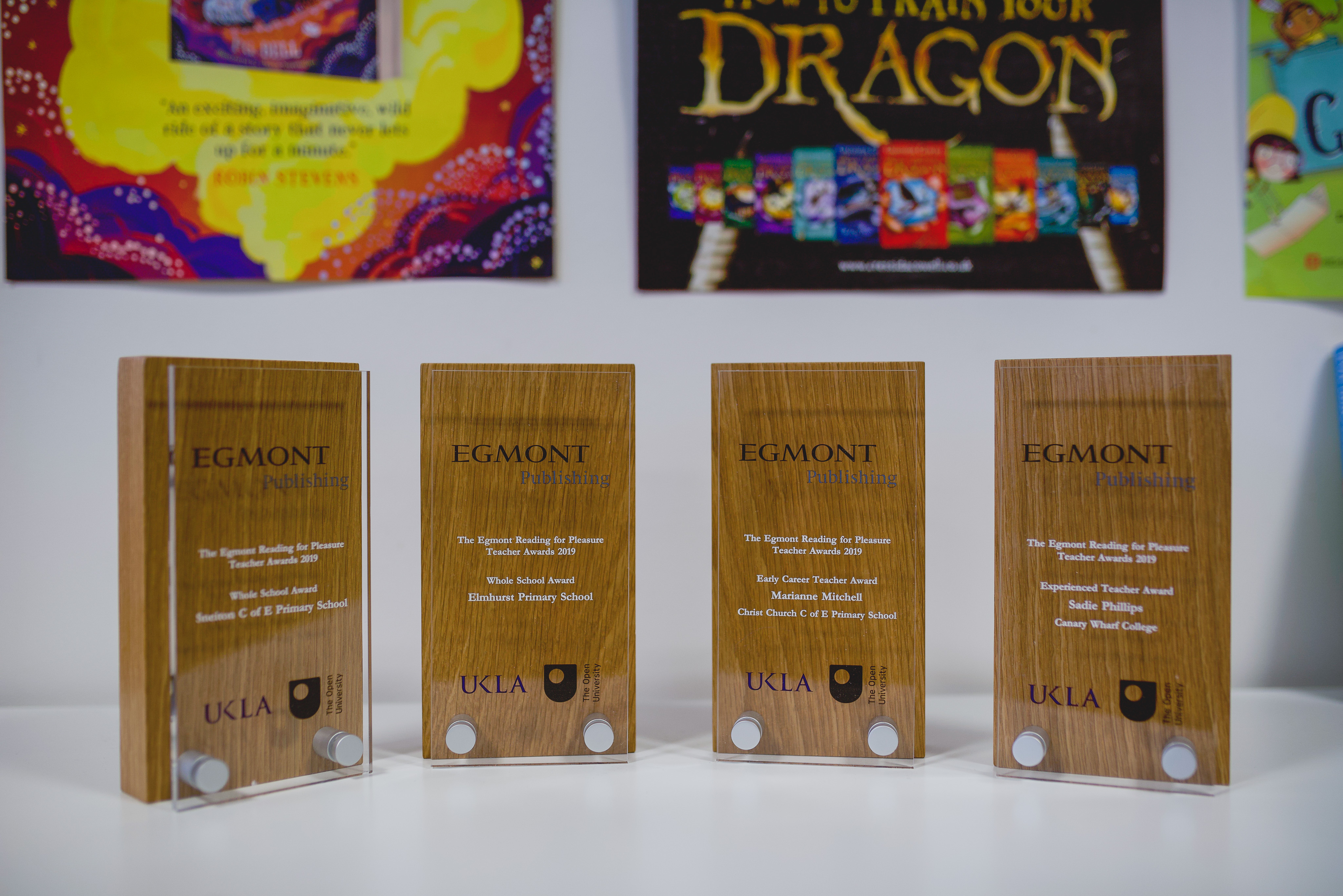 As a leading children's publisher, encouraging more children to enjoy reading drives everything that we do at Farshore. With our wonderfully broad range of books and YA novels we hope to inspire all children to become proud and enthusiastic readers.
But we can't do it alone.
It is with this in mind that we would like to celebrate the triumphant teachers who successfully promote children's reading for pleasure, both within and beyond the classroom. To do so we are partnering up with The Open University and the UK Literacy Association to present the Reading for Pleasure Teacher Awards!
The Open University and the UK Literary Association have worked together to research the significance of teachers being readers, and ways to build active, excited communities of young readers. As well as reward amazing teachers, both organisations are keen to profile and develop research in this area.
Entrants are asked to submit a research-informed case study on how you have encouraged children to read for pleasure including details of context, research inspiration and rationale, aims, outline, evidence of impact and reflection.
Previous Award Winners
The Reading for Pleasure Award and Winners 2020
The Reading for Pleasure Awards 2020 were judged by:
Jenny McLachlan, bestselling children's author of The Land of Roar series
Teresa Cremin, Professor of Education Literacy, Open University
David Reedy, UK Literacy Association
Joy Court, Reviews Editor: The School Librarian Journal
Fiona Evans, National Literacy Trust
Cally Poplak, Managing Director, Farshore (formerly Egmont Books)
Alison David, Consumer Insight Director, Farshore (formerly Egmont Books)
The Reading for Pleasure Awards 2020 winners were:
Whole School Award – Sayes Court Primary and Nursery School, Addlestone
Experienced Teacher Award – Eve Vollans, Mayflower Community Academy, Plymouth
Early Career Teacher Award – Nigel Lungenmuss-Ward, St Marys CofE Academy, Bury Saint Edmunds
School Reading Champion Award – Carol Carter, Headlands Primary School, Northampton
The Reading for Pleasure Award and Winners 2019
The Reading for Pleasure Awards 2019 were judged by:
Andy Stanton, bestselling author or children's series Mr Gum
Teresa Cremin, Professor of Eduction, The Open University
David Reedy, General Secretary, ULKA
Joy Court,Chair: CILIP Carnegie & Kate Greenaway Medals Reviews, Editor: The School Librarian Journal
Cally Poplak, Managing Director, Farshore (formerly Egmont Publishing)
Alison David, Consumer Insight Director, Farshore (formerly Egmont Publishing)
Fiona Evans, Head of Schools Programmes, NLT
The Reading for Pleasure Awards 2019 winners were:
Whole School Award – Jointly awarded to Elmhurst Primary, London, and Sneinton Primary, Nottingham.
Experienced Teacher Award – Sadie Phillips, Canary Wharf College, London
Early Career Teacher Award – Marianne Mitchell, Christ Church C of E Primary, Hertfordshire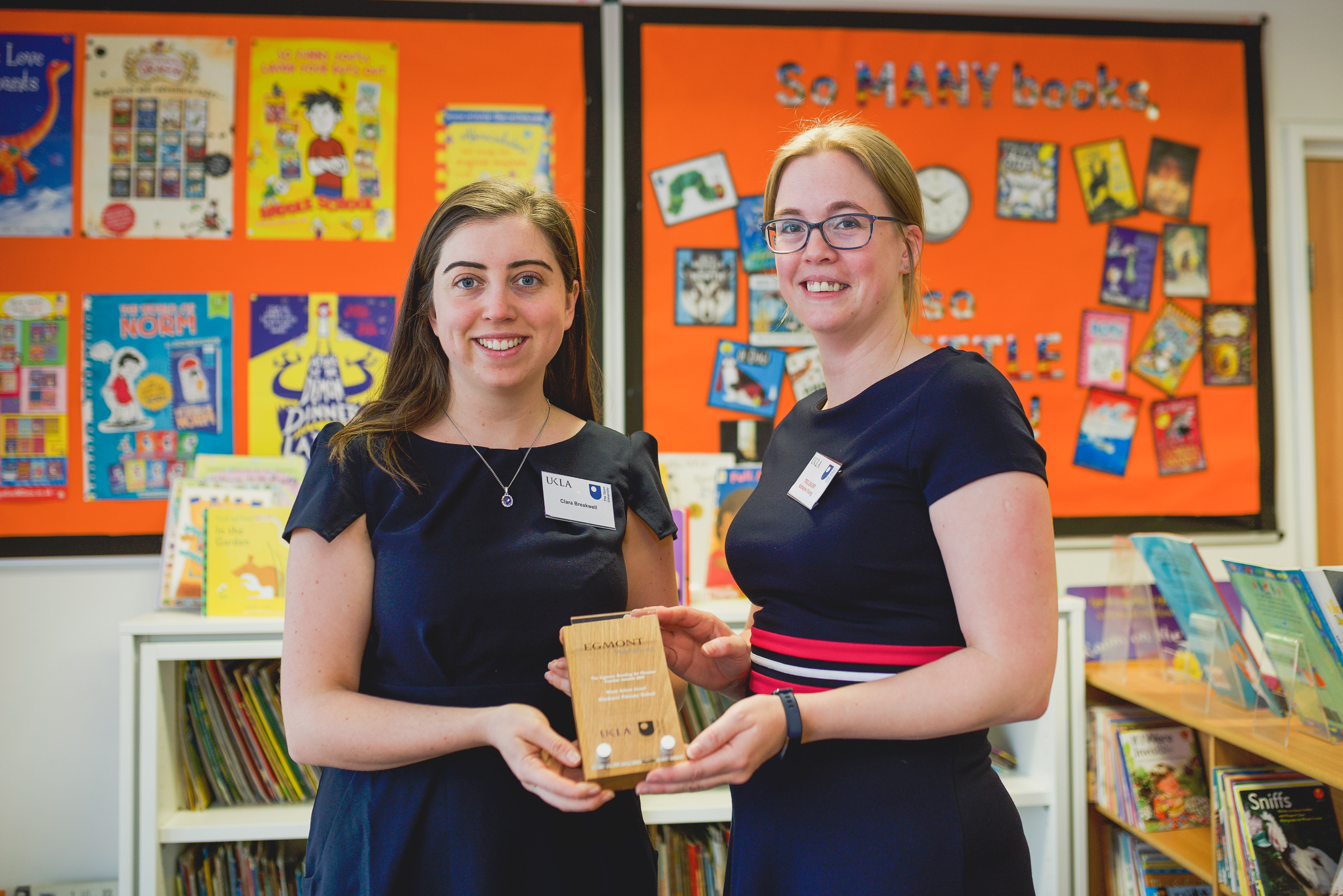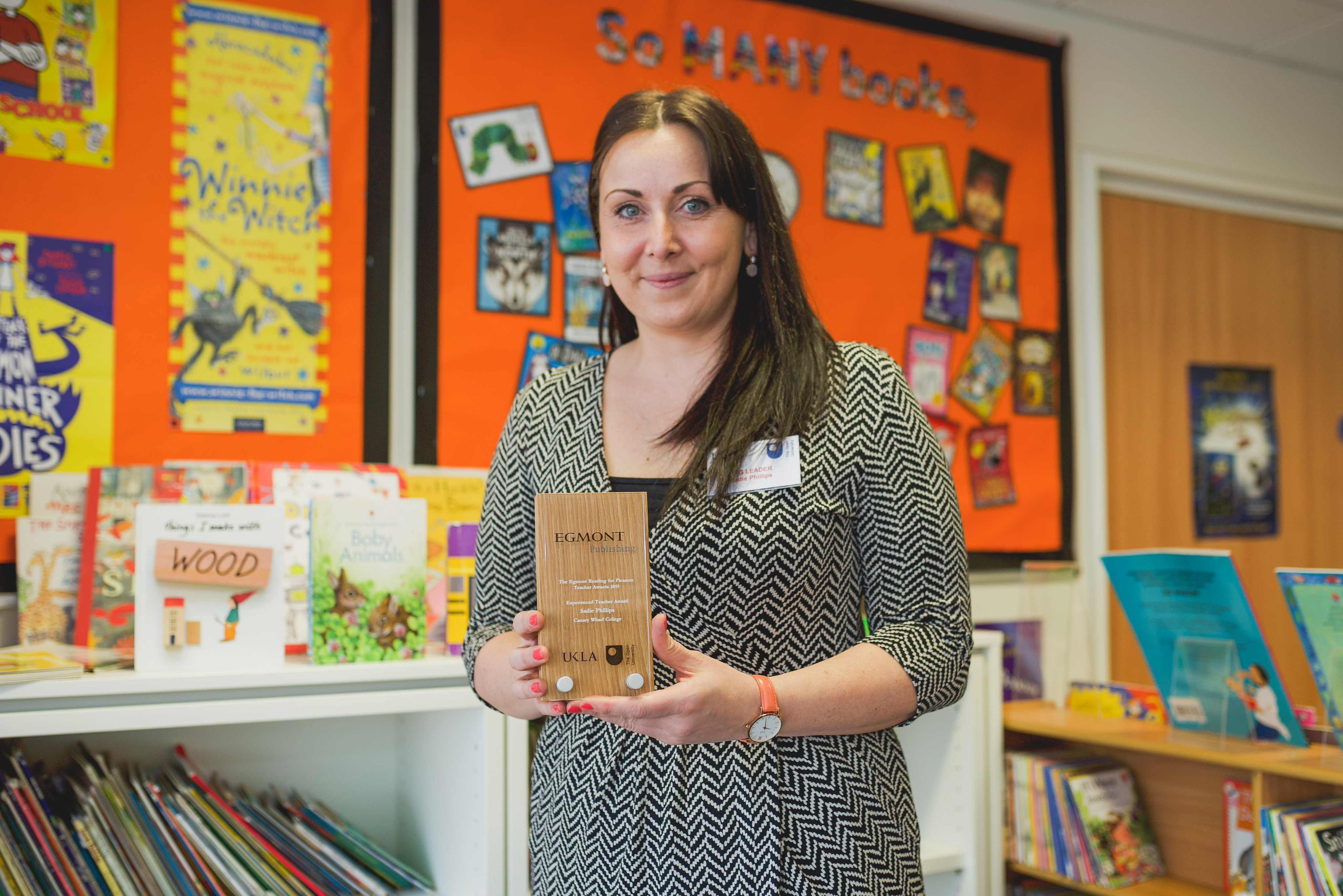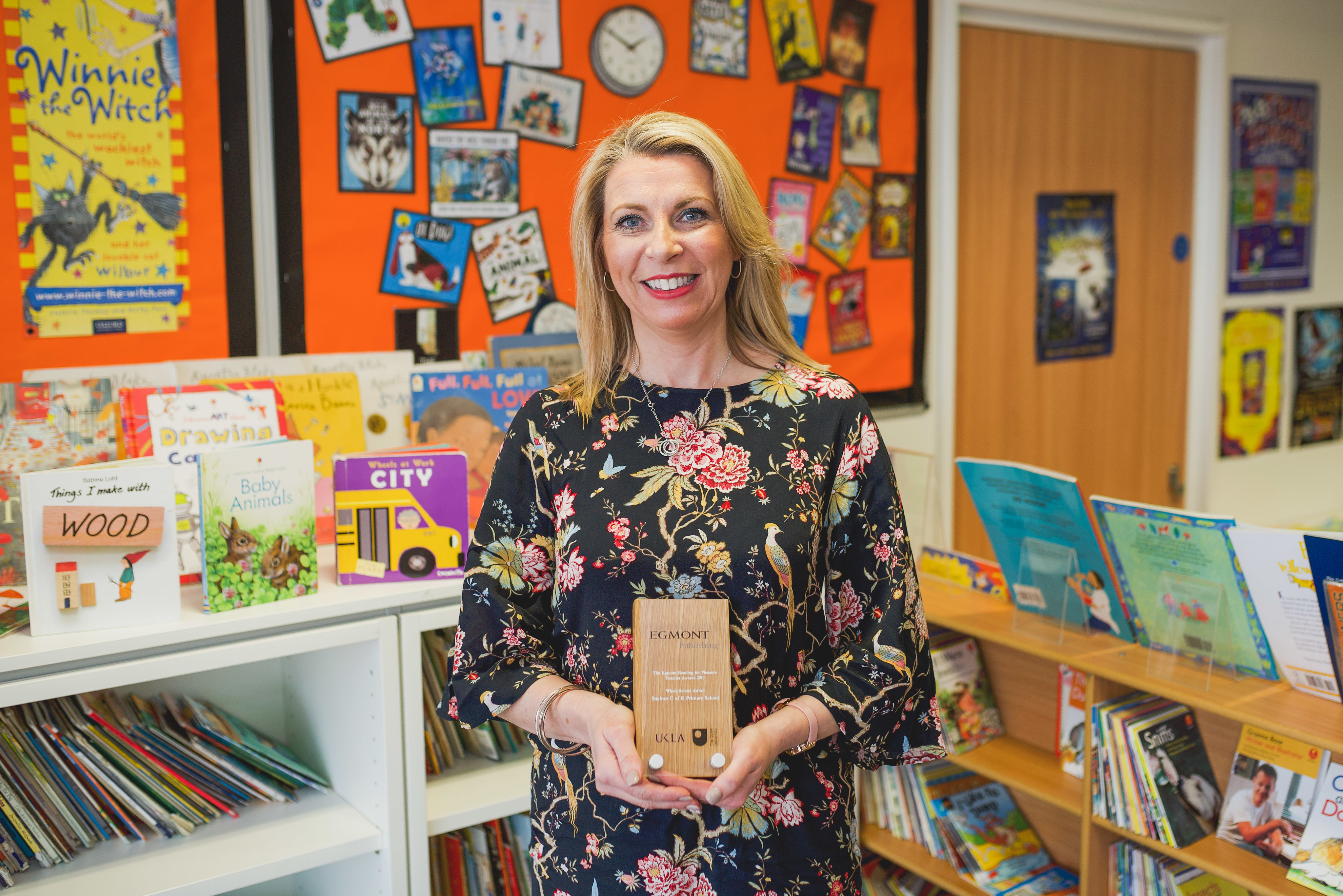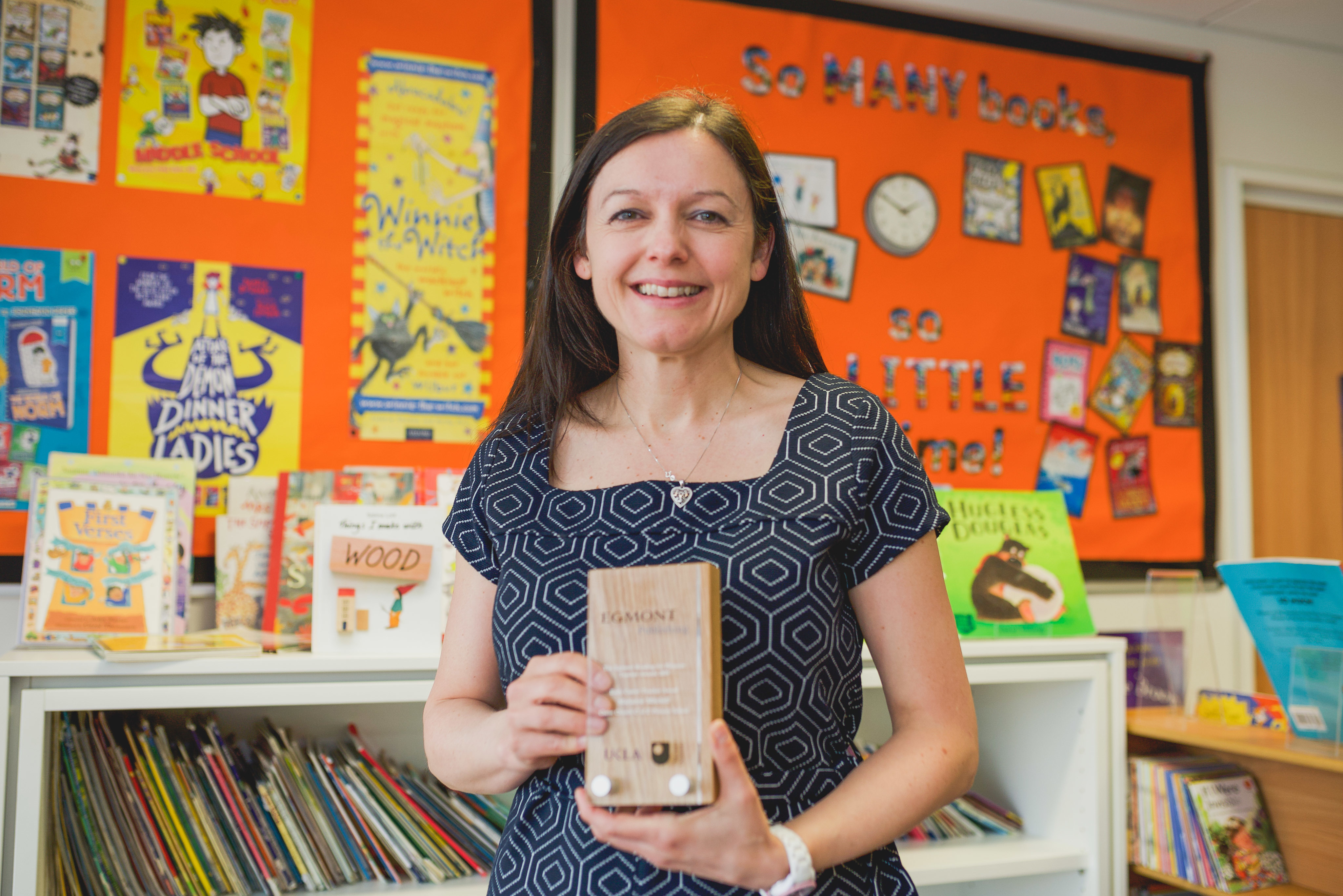 The Reading For Pleasure Awards 2018
The Reading for Pleasure Awards 2018 were judged by:
Michael Rosen, children's novelist and poet
Teresa Cremin, Professor of Eduction, The Open University
David Reedy, General Secretary, ULKA
Joy Court, Chair: CILIP Carnegie & Kate Greenaway Medals Reviews, Editor: The School Librarian Journal
Cally Poplak, Managing Director, Farshore (formerly Egmont Publishing)
Alison David, Consumer Insight Director, Farshore (formerly Egmont Publishing)
The Reading for Pleasure Awards 2018 winners were:
Whole School Award – St Matthew's C of E Primary School, Birmingham
Experienced Teacher Award – Jon Biddle, Moorlands Primary Academy, Belton, Norfolk
Early Career Teacher Award – Emily Crumbleholme, Peover Superior Primary School, Knutsford
Supporters