18 January marks the birthday of A.A. Milne, the much-admired author of Winnie-the-Pooh. Because of this, today is also known as National Winnie-the-Pooh Day.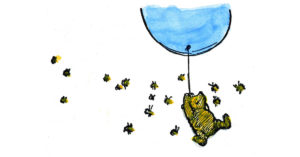 It has been an incredible 92 years since Winnie-the-Pooh's first book publication in 1926, and Milne's classic tales are still lovingly adored and shared.
Although he is sometimes known as the Bear of Very Little Brain, Pooh's reassuring words of wisdom have left a lasting impression. From Instagram captions to wedding speeches, Milne's Pooh-ism's perfectly sum up many of life's up's and down's, covering everything from fear and courage to love and friendship.
Now that he's a year older and wiser, who better to provide a little advice on how to make the most of the coming year than the bear himself?
On having courage:
'You only blinched inside,' said Pooh, 'and that's the bravest way for a Very Small Animal not to blinch there is.'
On problem-solving:
'We keep looking for home and not finding it, so I thought that if we looked for this Pit, we'd be sure not to find it, which would be a Good Thing, because then we might find something that we weren't looking for, which might be just what we were looking for, really.'
On going with the literal flow:
'[The river] did not run and jump and sparkle along as it used to do when it was younger, but moved more slowly. For it knew now where it was going, and it said to itself, 'There is no hurry. We shall get there some day.'
On thinking:
'While you wonder what to do, sit down a sing a song.'
On a bad mood:
'When you get a sinking feeling, don't worry it's probably because you're hungry.'
On making the first move:
'You just stay here in this one corner of the Forest waiting for others to come to you. Why don't you go to them sometimes?'
On not making any moves:
'Doing Nothing means just going along, listening to all the things you can't hear, and not bothering.'
On companionship:
'It isn't much good having anything exciting if you can't share it with somebody.'
On making a positive change
'A little consideration, a little Thought of Others, makes all the difference.'
And above all else:
'Do a good thing without thinking about it.'
But our favourite piece of advice might just be from the introduction of Winnie-the-Pooh, on getting on with your own story:
'So perhaps the best thing to do is to stop writing introductions and get on with the book.'
About A.A. Milne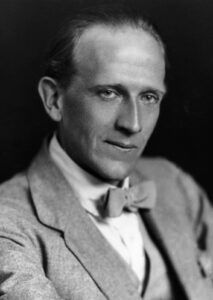 A.A.Milne was born in London in 1882. He began writing as a contributor to Punch magazine, and also wrote plays and poetry.
Winnie-the-Pooh made his first appearance in Punch magazine in 1923. Soon after, in 1926, Milne published his first stories about Winnie-the-Pooh, which were an instant success.
Since then, Pooh has become a world-famous bear, and Milne's stories have been translated into approximately forty-different languages.
About E. H Shepard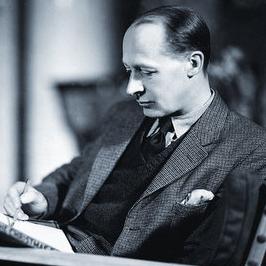 E. H. Shepard famously illustrated both 'Winnie-the-Pooh' and 'The Wind in the Willows' though, like A A Milne, much of his career was devoted to work for the satirical magazine Punch.
To do the illustrations for 'Winnie-the-Pooh', Shepard observed the real Christopher Robin Milne, but not the real Pooh.
The bear in the pictures is in fact based on Growler, a toy belonging to Shepard's own son.
Quotes taken from Winnie-the-Pooh, House on Pooh Corner and Winnie-the-Pooh's Little Book of Wisdoms.