Amelia Fang and the Naughty Caticorns
(The Amelia Fang Series)
By Laura Ellen Anderson
A brand new title in the bestselling gorgeously gothic and wickedly funny Amelia Fang series – perfect for readers of 7+
MEET AMELIA FANG
A little vampire with a big heart.
Amelia Fang's mum has a baby vampire on the way! But with the Fang household completely focussed on the new arrival, no one is paying Amelia any attention.
Until she is asked to look after three very mischievous caticorns who make it their business to get Amelia in a world of trouble.
Now EVERYONE is watching. And not in a good way!
Sink your fangs into Amelia's other howlingly hilarious adventures:
Amelia Fang and the Barbaric Ball
Amelia Fang and the Unicorn Lords
Amelia Fang and the Memory Thief
Amelia Fang and the Half-Moon Holiday
Amelia Fang and the Lost Yeti Treasures
Amelia Fang is perfect for readers of 7+ and fans of Witch Wars, The Worst Witch and Isadora Moon
When she's not trying to take over the world or fighting sock-stealing monsters, Laura Ellen Anderson is a professional children's book author & illustrator, with an increasing addiction to coffee. She spends every waking hour creating and drawing, and would quite like to live on the moon when humans finally make it possible. Laura is the creator of EVIL EMPEROR PENGUIN and illustrator of WITCH WARS, as well as many other children's books. AMELIA FANG is her first series as author-illustrator.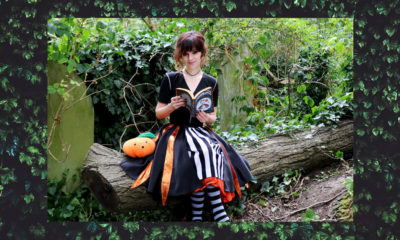 This year's World Book Day is on 7 March and if you're feeling stumped for costume ideas, look no further! We've put together a few suggestions inspired by some of our favourite Farshore characters.
Read More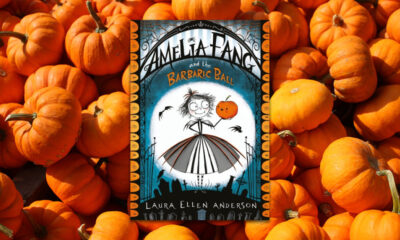 From the talented illustrator of the Witch Wars and creator of Evil Emperor Penguin, Amelia Fang and the Barbaric Ball is book one of Laura Ellen Anderson's first series as author-illustrator. There are lots of exciting things coming up in October for the much-anticipated Amelia Fang and the Barbaric Ball.
Read More