Amelia Fang and the Trouble with Toads
By Laura Ellen Anderson
A brand-new adventure in the bestselling and much-loved Amelia Fang series!
Perfect lockdown reading for little vampires of 7+ and all fans of Isadora Moon and The Worst Witch.
When Amelia Fang's baby brother, Vincent, accidentally enters a mysterious land – the place where all squished toads go – Amelia has to embark on a daring adventure to rescue him.
But even if Amelia and her friends do find Vincent, will they be able to find their way home? Or will they be trapped in the toad afterlife FOREVER?
Also in the gorgeously gothic AMELIA FANG series:
AMELIA FANG AND THE BARBARIC BALL
AMELIA FANG AND THE UNICORN LORDS
AMELIA FANG AND THE MEMORY THIEF
AMELIA FANG AND THE HALF MOON HOLIDAY
AMELIA FANG AND THE LOST YETI TREASURE
AMELIA FANG AND THE NAUGHTY CATICORNS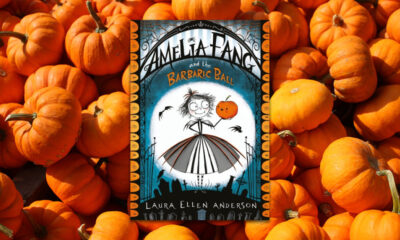 From the talented illustrator of the Witch Wars and creator of Evil Emperor Penguin, Amelia Fang and the Barbaric Ball is book one of Laura Ellen Anderson's first series as author-illustrator. There are lots of exciting things coming up in October for the much-anticipated Amelia Fang and the Barbaric Ball.
Read More