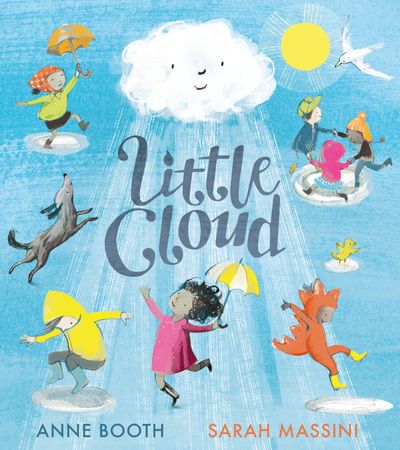 Little Cloud
Once there was a dream of a cloud, waiting, hiding, in a blue sky, which became a whisper of white and grew and grew …
Everybody loves looking at the little white cloud as it makes all sorts of interesting shapes, but one day the little cloud becomes bigger and darker and heavier. As the raindrops patter down, everyone runs away and no one is happy to see the little cloud anymore …
Or are they?
This heartfelt, uplifting story has a powerful message about being loved and accepted for who you are, no matter what.
A wonderful picture book for discussing emotions and a lovely introduction to the water cycle for children aged 3+ years.
Drawing has been a life-long habit for Sarah Massini, which has seen her through careers in corporate design, children's book design and now as an illustrator. She has illustrated several picture books, including Star in the Jar, Books Always Everywhere, Zac and Zeb, and a stunning edition of The Velveteen Rabbit. Sarah lives in Sussex with her husband, young son and her utterly mad terrier Tess, who keeps guard as she draws.
'This will enchant the reader and the child being read to. Perfect.' Katie Fforde