The Sinclair's Mysteries - The Clockwork Sparrow
(The Sinclair's Mysteries)
By Katherine Woodfine
Katherine Woodfine's bestselling debut novel. A fast-paced historical mystery adventure for readers aged 9+, with gorgeous Edwardian period detail. Perfect for fans of Enid Blyton, Chris Riddell's Goth Girl and Robin Stevens' Murder Most Unladylike series.
You are cordially invited to attend the Grand Opening of Sinclair's department store!
Enter a world of bonbons, hats, perfumes and MYSTERIES around every corner. WONDER at the daring theft of the priceless CLOCKWORK SPARROW! TREMBLE as the most DASTARDLY criminals in London enact their wicked plans! GASP as our bold heroines, Miss Sophie Taylor and Miss Lilian Rose, CRACK CODES, DEVOUR ICED BUNS and vow to bring the villains to justice…
Look out for the thrilling sequel, The Jewelled Moth.
***
Cover and interior illustrations by Júlia Sardà
'A wonderful book, with a glorious heroine and a true spirit of adventure' – Katherine Rundell, award-winning author of Rooftoppers
Katie, age 10 for lovereading4kids.co.uk – 'A brilliant historical detective novel – I read it in one sitting and couldn't put it down! The characters were really believable and the story was so exciting. My new favourite!'
Celeste, age 13 for lovereading4kids.co.uk – 'An incredible read full of mystery, wonder and adventure…This is now one of my top ten.'
The Mystery of the Clockwork Sparrow was shortlisted for the Waterstones Children's Book Prize in 2016.
Katherine Woodfine is a true champion of children's literature. Until 2015 she was Arts Project Manager for Booktrust, where she project-managed the Children's Laureateship and YALC, the UK's first Young Adult Literature Convention, curated by Malorie Blackman.
She is part of the founding team at Down the Rabbit Hole, a monthly show for Resonance FM discussing children's literature.
Katherine blogs at followtheyellow.co.uk. She lives in London.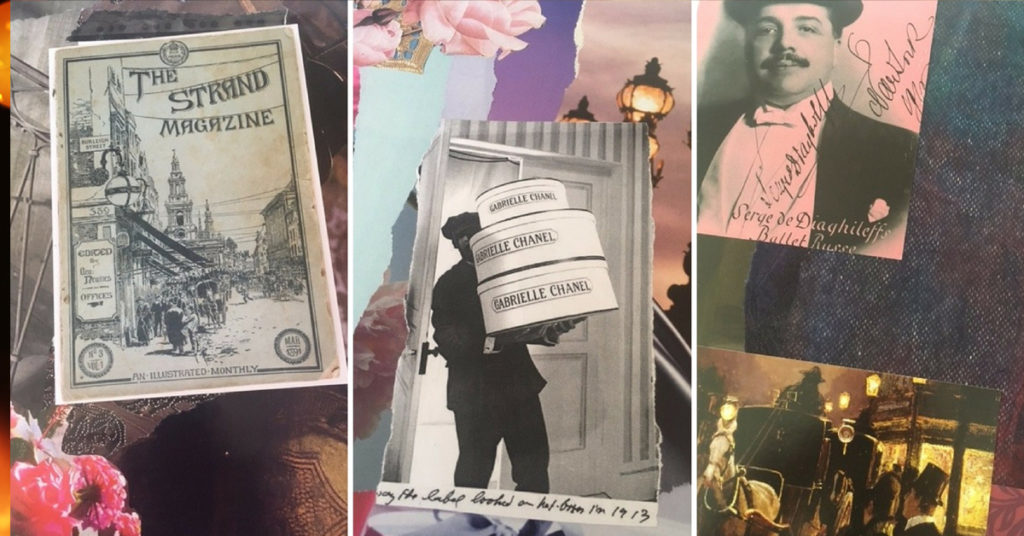 To celebrate the publication of The Midnight Peacock, the last in her popular The Sinclair's Mysteries series, author Katherine Woodfine has written a special feature on her creative process.
Read More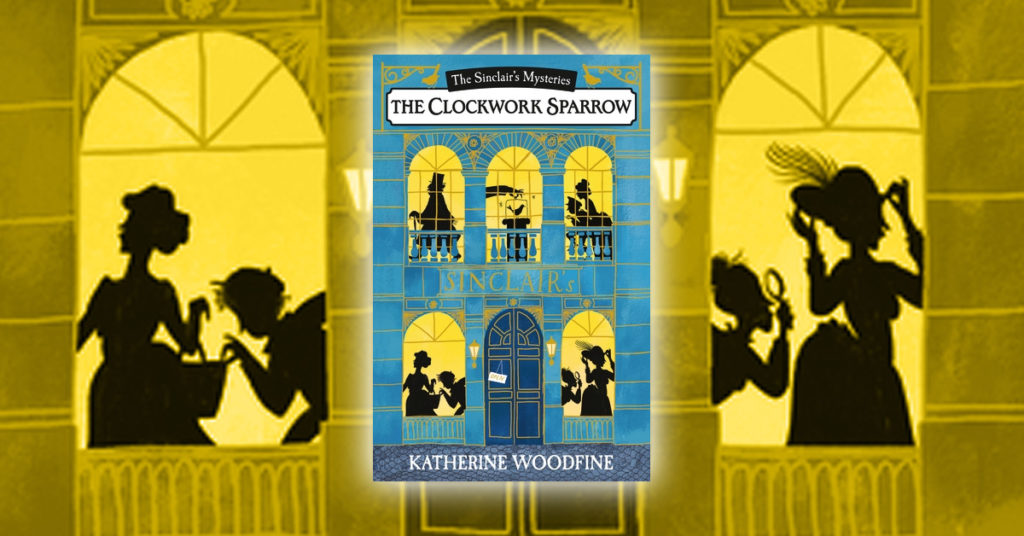 When I started writing The Clockwork Sparrow, the first book in the Sinclair's Mysteries series, I knew that the London location was going to be hugely important to the story. I wanted to take inspiration from my own experiences of living in London, as well as the real history…
Read More