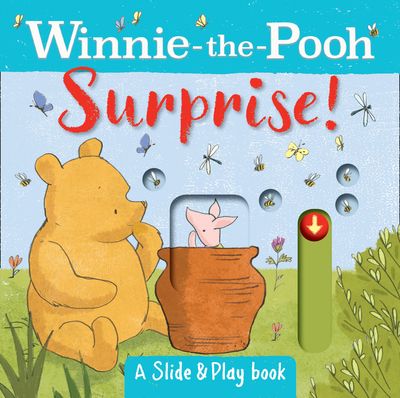 Winnie the Pooh: Surprise!
(A Slide & Play Book)
Pull the tabs to surprise Winnie-the-Pooh in this novelty board book!
In this fun, interactive board book for young Winnie-the-Pooh fans, Pooh gets lots of surprises as he finds his friends all around the Hundred Acre Wood. Who will he bump into and what are they doing? Pull the tabs to find out!
This board format is perfect for little hands, with sturdy pull tabs that young Pooh fans aged 2-4 years old will love moving from side to side or up and down, again and again, to see who they reveal. The beautiful illustrations also include things to look for and to count, to really keep young readers engaged and entertained.