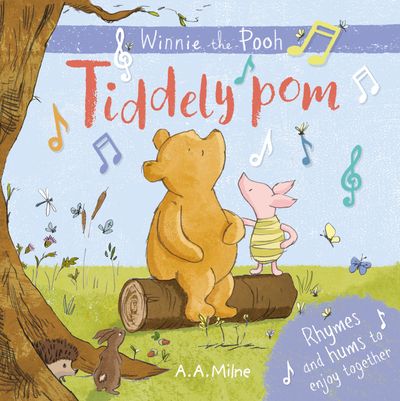 Winnie-the-Pooh: Tiddely pom: Rhymes and hums to enjoy together
By A. A. Milne, Illustrated by Eleanor Taylor and Mikki Butterley
Join in the rhyming fun in this first Winnie-the-Pooh board book.
With a rum-tum-tiddle and a tiddely pom, everyone's favourite rhymes and hums from the Bear of Very Little Brain have been gathered here in this beautifully-illustrated first board book for babies and toddlers.
Favourite Winnie-the-Pooh rhymes and hums in this young board book format, perfect to read out loud to young Winnie-the-Pooh fans.
Also available:
Winnie-the-Pooh: Goodnight Pooh: A bedtime peep-through book – 9781405286183
Winnie-the-Pooh: It's Friendly with Two: First Board Book – 9781405293341