Looking for a brand-new Reading for Pleasure Book Club? Interested in bringing brilliant authors into your classroom to help you celebrate stories and nurture a love of reading in your pupils? Look no further!
Farshore is home to some of the most diverse and exciting authors and illustrators in the world, and we're on a mission to help your pupils become passionate readers for life. Research has shown that reading for pleasure is the single greatest factor in improving children's life chances. That's why we've teamed up with our sister company, Collins, the leading educational publisher in the UK to bring amazing books and authors into your classroom. 
The Reading for Pleasure Book Club will feature two free live virtual author and illustrator events per term (one for KS1, one for KS2) and much more:
Option to watch the events on catch up afterwards at a time to suit you
The first thirty schools to sign-up to the Naomi and James Jones event will receive a free copy of The Odd Fish
The first thirty schools to sign-up to the Annabelle Sami event will receive a free copy of Llama on Holiday
Resources to explore the book with your students
A free copy of Help Your Child Love Reading: A Parent's Guide to loan to your parents and share tips on how to share the stories at home
60% discount on copies of the featured books through the Collins website
We have two brilliant events for you to sign-up to this term:
KS1: Naomi and James Jones, The Odd Fish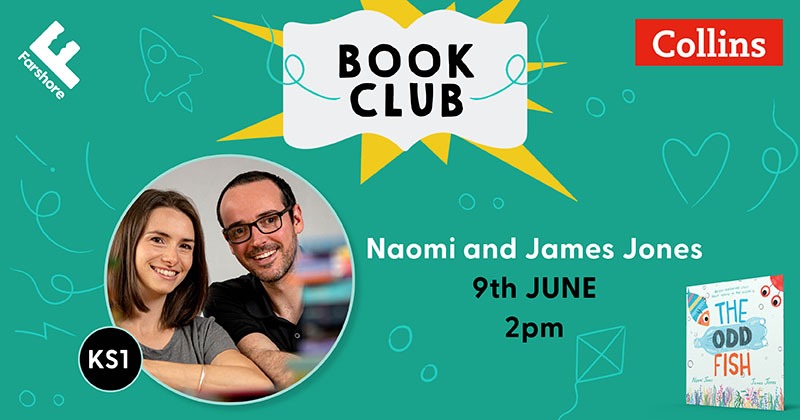 KS2: Annabelle Sami, Llama on Holiday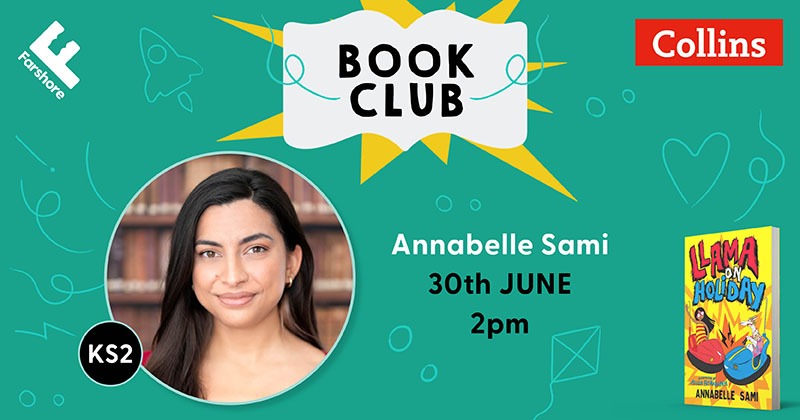 You can also catch up on our previous events:
Gareth shares some music magic based on his Fairytales for the Fearless series. Hear about the fairy tales that inspired Gareth's books and sing, rap and ROAR along in this hilarious and unique event.
Jennifer Killick, author of Crater Lake, introduces her new comedy-horror series Dread Wood, perfect for fans of Goosebumps! Jennifer explores why we love stories and how to make our imaginations grow, before sharing her top tips for combining comedy and horror in stories.
Award-winning author and former BookTrust Writer in Residence Smriti Halls leads a storytelling event all about YOU! Her new picture book Who Are You? celebrates the pieces, places and people that make us who we are. Hear about Smriti's inspiration and draw a picture that represents you.
---
Reading for Pleasure Matters
At Farshore, our mission is to make every child a proud reader, because there is a wealth of research to show that children that read for pleasure simply do better in life. Here's just some of the benefits taking part in the book club will bring to your school:
Be on the pulse of book trends and easily discover inclusive books for every reader
Support parents to extend your school's reading culture into the home
Inspire a love of reading in the classroom, improving your students' educational performance and life chances because:
Reading for pleasure is more important to a child's academic success than the parents' socio- economic status. (OECD)
Pupils who report liking reading the most perform, on average, 45-points above those pupils who indicate that they do not like reading. (Source: Progress in International Reading Literacy Study (PIRLS): National Report for England December 2017)
Children who read for pleasure daily, or nearly every day, are a year ahead in reading performance vs those who never do OECD (2010)
Find out more here: https://www.farshore.co.uk/resources-for-everyone/resources-for-teachers-librarians/