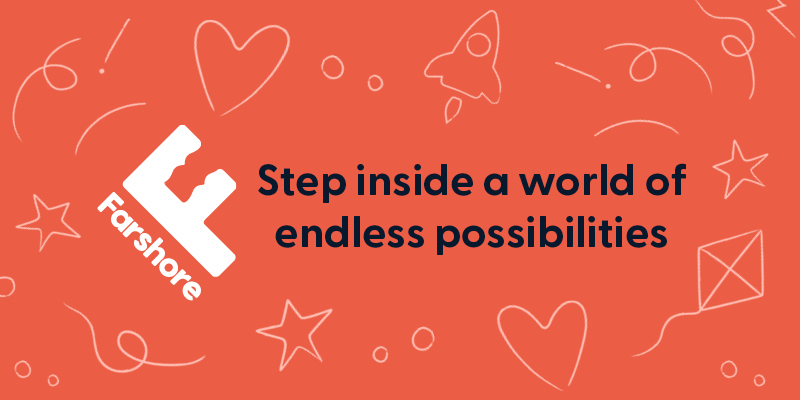 Publishing books that children love
Welcome to Farshore! We are dedicated to our mission of making every child a proud reader, with books that will delight children of all ages – from early years to primary, secondary, and beyond. Whether they are a seasoned bookworm, reluctant reader, or somewhere in the middle, we've got titles that will inspire, challenge, and make them laugh out loud.
Reading for pleasure has been proven to improve a child's academic attainment, social mobility, and even their mental health. On our site, you'll find resources that will help both parents and teachers to inspire a love of reading at home and in the classroom. Scroll down to explore!
Welcome to Farshore
Farshore's purpose is to make every child a proud reader. Through our catalogue of incredible characters and exciting stories, as well as our Red Shed & Electric Monkey imprints, this mission underpins every acquisition in our broad and inclusive portfolio of child-friendly picture books, fiction, non-fiction and brands, which offers children multiple ways into reading for pleasure.
Our lists boast the hottest brands in the world such as Minecraft, Mr. Men Little Miss, Winnie-the-Pooh and Thomas & Friends; beloved picture books and non-fiction from authors & illustrators including Julia Donaldson, Matt Lucas, Smriti Halls and Matt Carr; and fantastic fiction from bestselling authors and rising stars including B. B. Alston, Michael Morpurgo, Annabelle Sami, Laura Ellen Anderson, Lemony Snicket, Holly Jackson and Tahereh Mafi.
Farshore – opening up a world of endless possibilities and fearless adventurers.
Discover the latest news from Farshore