The It Girl - The It Girl: Superstar Geek
(The It Girl)
By Katy Birchall
Fans of Geek Girl will love this!' – Top of the Pops
A hilariously funny and deliciously romantic 'clean teen' book for teens. Perfect for fans of Geek Girl and Girl Online.
Everybody wants to be a famous It Girl. Don't they?
Anna Huntley's aims in life:
1) To recreate famous film scenes with Dog (per Labrador) such as the lift from The Lion King during that Circle of Life song.
2) To not accidentally set Deputy Queen Bee, Josie Graham's, hair on fire. Again.
3) To keep first and only school friends by not doing anything in usual manner of socially inept dork and outcast.
4) To work out whether 1) and 2) constitute being socially inept – or outcastish.
5) To hide in the cupboard FOR LIFE after her dad gets engaged to one of the most famous actresses EVER, the paparazzi move in and everyone in school (The World) is on the brink of discovering why no one wants to be friends with Anna …
A fantastic, laugh-out-loud read for girls aged 12+ who love Louise Rennsion and Zoella.
 Katy Birchall is the exciting debut author of The It Girl. She also works as the Deputy Features Editor at Country Life. Katy won the 2011 24/7 Theatre Festival Award for Most Promising New Writer. Her pet Labradors are the loves of her life and she is mildly obsessed with Marvel comics, Jane Austen and World War II spy biographies. She currently lives in Brixton with her (apparently) much cooler and funnier housemate.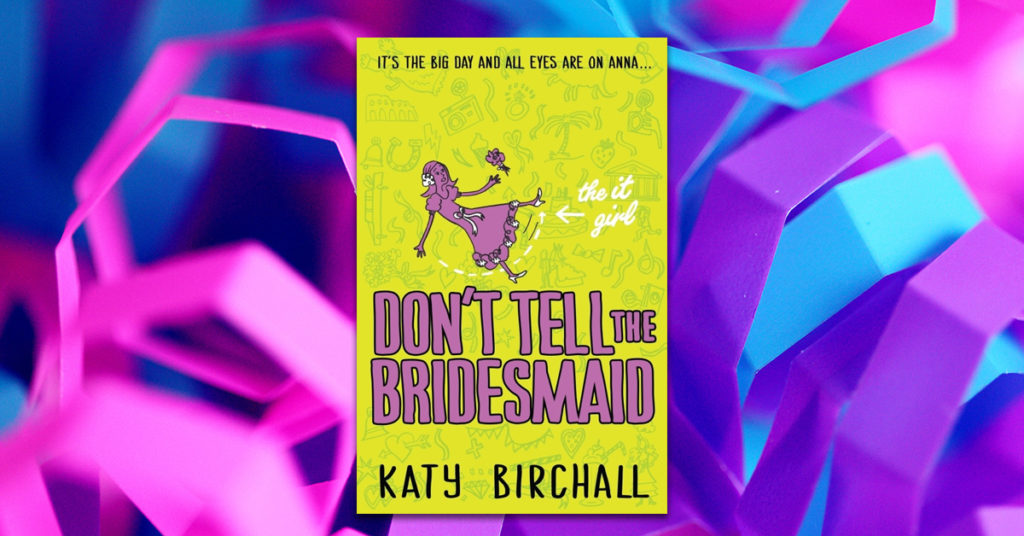 Do not let your father help you pick your outfit. This subjects you to comments like, 'I wore a very similar jumper to a Bruce Springsteen concert once.' This will scar you for life. Do not ask your Labrador for a hug before you leave. He will run off to…
Read More